Rank:

Heiankyo Alien

Member since:

May 16, 2005

Last online:

12/10/11 10:16 am PT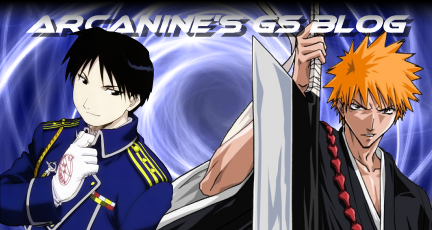 The blog that's almost always a day late...
----------------------------------------------------------------------------------------------------
Ok, so Nintendo has a press conference going on right now (the time right now is 1;40 am). And they broke some pretty big news. And that news would be a new DS (this isn't just a remake, it's the next DS).

Say hello to the DSi

It comes in two colors (at first).

It'll have a build in SD Card slot as well as a digital cam (two matter of fact).

And now for some info...

Japan release date: November 1st

Price: Around $180 (USD)

~ The screens are about 3 inches larger (if I read it right).

~ Both screens are touchscreens.

~ The sound on it is said to be better.

~ There is no GBA port.

~ It's 12% lighter over the DSLite

~ The camera (I would guess the main one on the front) is 3 megapixels.

~ You're able to download things,

sort of like apps on the iPod

. It's going to be called "DS Ware" (shocking isn't it?). Some are upgrades and such (you'll have to pay).

~ You're able to download games and keep them on the DSi.

~ You can view photos on it, and you can play songs.

~ The pics you take on the DSi you'll be able to view on the Wii Photo Channel.

~ It'll have a built in web browser.

And here's a

chart to compair

both the DSLite and DSi

And here's a few links so you can just read it all there (as well as info on Wii stuff... such as being able to download GC games). XD

http://gonintendo.com/?p=57999http://www.gamekyo.com/newsen29157_nintendo-press-conference-in-japan.htmlhttp://kotaku.com/5057867/liveblogging-the-nintendo-press-conference-liveblog

Some pics of it.

http://wiieveryday.blogspot.com/2008/10/nintendo-ds-i.html

And the Nintendo website for the DSi.

http://www.nintendo.co.jp/ds/dsi.html

I'm going to post 2 links and say "I would have liked it if it was a full Final Mix+, but none the less I'm happy because re:CoM was what I wanted" and then I'm going to bed. Because it's 4:30 am. XD

Link 1Link 2

Look who's back from the dead... but who cares about that... Today

this little thing came up

. Kingdom Hearts: Final Mix+ coming to NA?... I hope this is true, because I've wanted the game for ages,

way back when

I made a list and guess what game topped that list... I still want the game, it's just I came to terms to not getting it... and now there's a chance I could get it? If this turns out to be some sick rumor joke thing gone wrong where we won't be getting FM+.... yea I'll be hurt.

And just a note, new profile theme coming soon.
"Masterpiece" Why should we shy away from a perfect score when a game good as this one deserves to have a 10/10? Continue »

Posted Mar 29, 2008 5:45 am GMT
Recommended by 6 of 7 users.

"Old-school" An old Genesis classic comes back. Continue »

Posted Jan 27, 2007 5:10 am GMT
Recommended by 1 of 1 user.
This is the intro to Super Smash Bros Brawl (Japanese version). Beware of spoilers in here (again, it is the opening so there will be some spoilers).

This is the newest trailer for "Tales of Symphonia: Knight of Ratatosk". Shows off the main characters in the game, as well as past ToS characters. (Straight raw, not even subbed yet)

This is the Final Fantasy XIII Dengeki Special Edition Trailer. This one shows off some new moves of Lightning, and shows the new male character as well.
Arcanine_88 does not have any recent activity. What a slacker! Maybe you should send Arcanine_88 a private message and ask, "Where are you hiding?"
Established May 9, 2005

My rank: Officer
Arcanine_88 joined on: Jun 30, 2005

Established Mar 13, 2008

My rank: Officer
Arcanine_88 joined on: Mar 13, 2008