Rank:

Max Force

Member since:

Nov 4, 2009

Last online:

05/20/13 10:00 pm PT
I just thought I'd make a blog based on what I'm think about.
I think every band that I really like has "the" song. That one song that no matter how many times I've listened to it always has a place in my heart, even if I've played it too much.
For instance, although the first time I heard of Arcade Fire the song I heard was Wake Up, "the" song that really got me to listen to all their music was definitely Neighborhood #2 (Laika), and it continues to be one of my favorite songs.
The Black Keys have Everlasting Light.
Coldplay has Don't Panic.
The Yeah Yeah Yeahs have Y Control.
The Killers have Read My Mind.
and MGMT has Flash Delrium.
(You should listen to one of those at random.
)
When I heard these songs, I knew these bands would always hold a special place in my heart, even if I find other songs better for a short time, these songs don't move from their lofty positions. Every time I hear them I feel that first time I grew a connection with that band. Same for everyone else, or just me? (I know Aidan only listens to Video Game Music so I don't know if this applies to him.
)
I've been more of a music junky lately than a video gamer, but I did download WoW the other day. I used to play it, but I ran out of memory so I stopped, but now I have an extra 250 GB I just got, so no reason to not play now. I have a Night Elf Druid, and I have to say being able to change forms is fun. The cat form is funnest.
What am I listening to now? Ten Cent Pistol - The Black Keys
I've been working on smudging lately in my designs. Basically you put down a brush and jiggle and jostle it around until it looks good. How do you think I'm doing?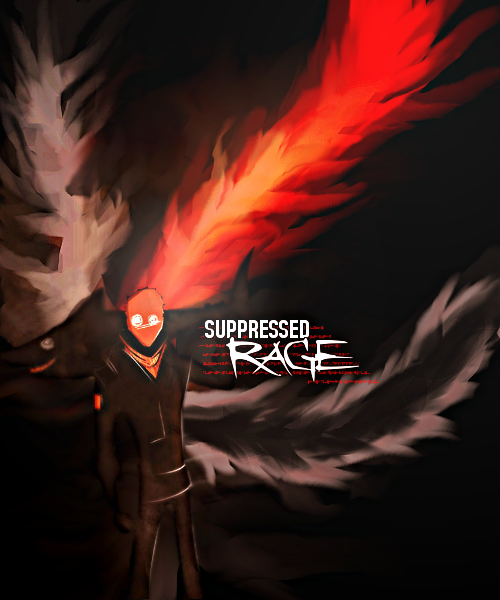 I think I've been doing quite well!
Yes, I know; the story. It's just...I don't feel very "writey" lately. Eventually my people, eventually!
Bye guys!