Rank:

Sectoid

Member since:

Oct 28, 2009
Some people gaming online can really make you laugh, cry or weep on the floor like a constipated baby. Others can be right so-and-so's, who don't really deserve to be able to play online. When finding these gamers, befriending them, following them and joining matches they are currently in, it opens up a whole new level of overall gaming enjoyment.
Gone were the times of playing single player mode in the dark with no social life. Out come as a reformed you, a player that takes on team work, communication and strategic skills to turn the tide of battle! Unless of course you are playing Nintendogs, doesn't really have any battles available... unless you take things seriously and go round your friends house, kick their dog and scream that yours is better looking. It's a computer graphic!
While playing online with others, clans and communities are formed by tightly knit players who want to take it further and absorb as much experience, achievements and enjoyment out of games as possible. These are fantastic for new gamers, people looking for something on offer from others or if you are just bored. I remember the days of Unreal Tournament 2004, when I was running a clan with another player with one of the best Assault servers at the time. Things were great, everyone came in and had a laugh, we have some people who f**ks around and fell off edges of maps and whatnot, others performed weird stunts. Like the time I turned up on the server one evening, drunk as anything.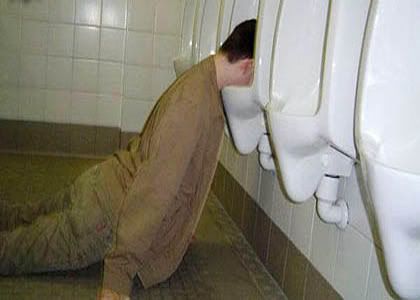 When you next turn on your console, think about other people online, be considerate, be fun and enjoy the game. When I get my 360 up and running just after Christmas, I expect to have a good time with you all!
Now, check out this fantastic video about sticking it in the wrong hole, really does finish your Friday off nicely.