Rank:

DJ Boy

Member since:

Feb 20, 2004

Last online:

02/26/13 11:58 pm PT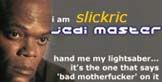 Ok i'm up for the day and going to get ready for work in a bit. Very lonely still and I guess i'm trying to hard to find a GF.

Well just took moms to work and I am going my @$$ back to bed.

Well its Sunday and its the fourth day of sitting at home and riding the storm out, God am I bored.
Some people just don't have opinions. Like slickric0069.
slickric0069 does not have any recent activity. What a slacker! Maybe you should send slickric0069 a private message and ask, "Where are you hiding?"
Established Mar 18, 2005

Established Apr 12, 2005

My rank: Recruit
slickric0069 joined on: May 27, 2005