Rank:

Karnov

Member since:

Dec 9, 2003

Last online:

04/08/13 7:54 pm PT
I know it's only been about 2 days since my last blog, but SO MUCH has happened in these last 2 days, I couldn't help myself xD. So anyways, as from the words of the Viewtiful Joe, "Let's get it on!"xD.
So gamewise, A LOT of has happened. First, let's go over what games I have gotten. As many of you know, I am a pretty big Final Fantasy Fan, but the only thing is I have never played the first 3 Final Fantasy (along with 5 and 7-9). It has always been hard for me to want to play them at home, cause I could play a more advance Final Fantasy game like 4,6, 10, or soon, 13. Well, Apple decided to make me happy and release both Final Fantasy 1 and 2 on the iPhone/iPod Touch (I have the iPhone
, just in case anyone was curious), all with the works! Touch screen controls, updated graphic/sprits, basically, your playing to one that was released for the PSP, except not only cheaper, but just better over all, due the the touch screen figures and how saving is easy and you can leave the game and continue any time you want. Sure, it was a wawpinig $9 (that is expensive for the app store), but trust me, you are getting your moneys worth. I really like the game, mostly for its long game and it's really good game on-the-go, something I LOVE GBA/iPhone games for! DS games don't seem to be as "On-the-Go", at least RPG wise. Only pokemon does the on-the-go idea very well. Other then that, nothing stand up to the GBA and iPhone, but I digress. I have to say though, I am far impressed with the first game. There is so much depth with it, creating your party, naming them, and the best part: THERE ARE 3 SAVE SLOTS! Yah, I was surprised too! Story wise, all you are doing is going on an adventure to bring the light back to the crystals. Really, the story is VERY simple, but it works for such a depth character system they have. I just need to say, I feel bad never playing the first game as a kid (I have already put 2 hours into the game and I am planing to put A LOT MORE!). It truly is a ****c I missed out on. I plan on getting Final Fantasy 2 as well (also $9), but I want to beat the first game first and suck all the play value out of that game before I dive into the second one. Rumor has it the 3rd game is also coming out in like a few months. I am quite excited to play that one as well, cause I heard it's very similar to the first game, except with an even deeper ****system. I just have to say one phrase: I LOVE YOU APPLE! Plus, this will hold me off before SF for the iPhone comes out (that is, if it's as good as Capcom is making it out to be xD). Along with that, Square Enix was having an App Sale, celebrating the release of the first 2 Final Fantasies, so I bought a game I have been wanting to buy for a while: Crystal Defender. I love the Castle Defender like games, with me easily putting hours into the best in the genre, geoDefense. I have only played a little bit, but it's really good and hard. They have all the ****s from the Tactics A-2, but it's hard cause only certain units can attack certain enemies (magic units, anti-air units), but I like good turn-based/round-based strategy games, so I am really digging the depth in it. Plus, there are multiple maps, 3 different modes to play, and just a lot of play value. I can see myself having a lot of fun with this game. Aw... I am in love with Square Enix right now
I can only hope Nintendo starts making iPhone games and make Fire Emblem for the iPhone. Then, my life would be complete, but unfortunately, it's a dream I don't is going to happen any time soon
Well, I still have a little more to talk about game wise, so this will be 2 paragraphs instead of the normal one xD. Anyways, I am considering re-buying one of my favorite games for the PS2: DBZ Budokai 1! Yah, I know it's pretty old and I know the 3rd one is way better then the first, but I kind of prefer the first one. Sure, there is no teleporting counters, dodge cancels, or as many characters, but hay, I am buying it for not only Nostalgic Reasons, but also, because it only goes up to the Cell saga (the way DBZ SHOULD of ended!), plus, it has my favorite character in any fighting game: RADTIZ! Many of you are wondering, "Wait, Radtiz? Why him, he is like the first guy and he doesn't even have a super form! How is he your favorite character, let alone favorite of any fighting game?". Well, I'll just say this: They guy is banned from competitive play xD! Why: Because the guy can't be beat! His moves are fast and do a good amount of damage, he gets special abilities because he is a Sayian and they are totally favored in the game, and most importantly, his special attacks are easy to preform and extremely spamable, considering the first one (Double Sunday) only costs 1 bar to use, instead of the 3 other characters do (Kamahamaha takes 3, so there you go). Plus, no Super Sayian means no lower defenses for using it! Other then that, it's the only game in the Budokai (not including Burst Limit or Tenchihiki) with Super Vegeta, Super Goku, and Super Trunks are playable! Plus, it's only like $5 now a days, so I think it might be a good investment. Besides that, well, I have decided to wait out both FF13 and Splinter Cell: Conviction until my birthday, when I get a PS3. From what I have heard, PS3 version is going to be superior over the 360 version, plus, I would rather play it on a PS3 anyways and I REALLY am still dying to own MGS4 and play it all the way through xD. Other then that, just playing Fire Emblem 6. I am still stuck on level 7, this time getting killed by an enemy because I miscalculated distance he can attack me, but I degress. Other then that, the future for my gaming is looking very promising xD
Now, Anime wise, I started watching Bebop again and although I have only watched episode 14, I am already hooked again. I love the characters, story, themes, integration of music, really, I just love the whole thing way to much. It's easily my favorite anime of all time
. Some people have asked me who my favorite character is and I have to say: It easily and tie between Spike and Ed! Spike is obvious because... well, he is Spike. He is just as cool guy and hard not to like, not to mention that voice, but the whole cast has good voice acting, so that's something not really to brag about I guess xD. But Ed, she is just so fun, weird and just so cute xD! Really, she reminds me of myself xD. It's like the inner me speaking to me. She is random, funny, and she is always having fun. There is just a lot to like about this anime and Episode 14 was such a good episode (Bohemian Rhapsody for those who are curios. It's the one with the old man, Chess Master Hex). Lucky, I own the Bebop on DVD (I have the almighty special edition Anime Legends Edition, so yah xD), so I can watch it when ever I want. I might start watching FLCL or Maybe Tenchi Universe this week, but IDK yet. I know I will probably end up re-watching Outlaw Star again and Probably begin my 3rd Re-watch of Samurai Champloo xD.Other then that, I have started watching the Shippuden and although I am on on the second episode (222 to be exact xD), I can see why I was so disappointed with the rest of Shippuden and the first series in general. Aside from Sasuke's progress in the 4th season and the first 2 season, the rest of Shippuden is disappointing. Of course, the battles with Pain are intense, but other then that, Shippudden was just disappointing to me. I could easily go into a rant about that, but I already did five part rant (50 minutes) on Youtube, so if you want to hear why, go see it yourself xD!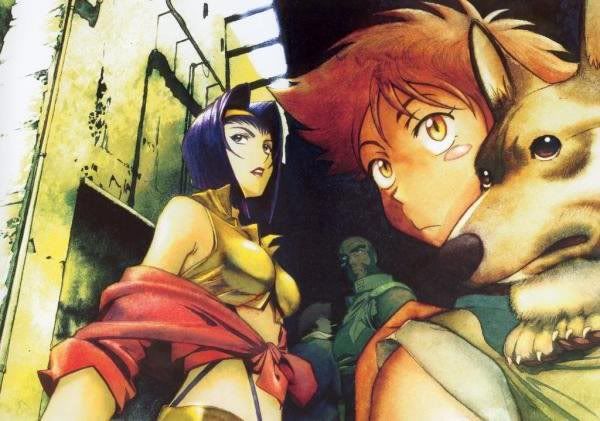 Internet Life, I finally got the music from my music guy and I have to say, he did a really nice job
. Now all I am waiting on is 2 voices, then all I need to do is film, then I will be ready to film the first episodes of Legend of Brawl
. Also, because I am baby sitting a house for a week and for March Madness (I have to do something, right xD?), I have decided to celebrate the time alone with what I call: Ranting Week. It's going to be every weekday, I release a new rant, each talking about a different topic! I will be discussing things from Outlaw Star, Spiderman, and some other surprises I am not letting out just yet. This will go from today, Monday March 1st all the way to Friday, March 5th. The week will end with the revelation of my Podcast Group, the Unholy Ranters Center, and our first Podcast. We are very excited to finally start, and I am quite thrilled to have finally chosen other ranters to talk with xD. We are going to discuss the CURENT Console War, so prepare for a good first episode
. Other then that, the new series is going very well. I still haven't though of a name yet, but I have already decided some aspects of the show. It was use detailed stick figures cause I can't draw for one and two, I think it would help make it funnier and light hard. I will do what I call, "Anime Sticks", where I make Anime-Like Stick Figures xD. It's supposed to be a light-hearted comedy, and what better way to do it then with stick figures xD. I will keep the story undrapes for now, but I might reveal more as the week goes on, so look out for that
Other than, Manga/Books again, are still the same xD. I really need to start reading more, that way I have more to say xD. In RL, however, it's just pure boring really xD. School is SUPER LAME right now. I am actually in ****writing this xD. I am doing this during both my English and History **** History is easy cause I read the book at home, so I know what he is talking about. English... well, we don't do anything xD. I don't know if I love it for that or hate it, but yah, it's just a snore-fest xD! Other then **** I celebrated my Aunts Birthday with my family and my brother brought his girlfriend. As happy as I am for him, I hate it when he tries to give me advice. I mean, he has been with her for almost 11 months and granted, that is a long time, but I was with a girl for almost 2 WHOLE YEARS and this is first and only girlfriend. I have had plenty of other girls and I just get really sick of it I guess, only cause my parents don't like how I am not dating as much as I used to xD. I guess the only way to please them is to be busy, although, busy the them is school and athletics, not ranting and story-telling, so I guess I will always have that battle with them xD. Now about the party... yah, it was pretty bad. Me and my brother dominated in Catchphrase because we have a Brotherly ESP and get all the answers with references only we understand, so we where banned from being on the same team. Really, I got board and went to go hide with my brother and grandfather in the other room to play Final Fantasy and look at his old years books. My brother didn't stay long though because he couldn't leave his girlfriend out there (that's one benefit of being single xD). So mostly, all I did at the party was eat cheap steak (I hate cheap steak, I guess you can say I am spoiled with good food, but that's my Aunts favorite, so yah, I had to deal with it xD) and have really good Japanese Strawberry Cake... that was YUMMY and made up for the cheap steak
... well, kind of. I still would of preferred Pizza or something else though
! Other then that, I have to baby sit a house this week, which means lots of anime watching and lots of chatting on Skype. If you want to chat, hit me up, ok? Oh, I also have to take care of my grandmothers cowardly dog, who ACTUALLY watches Animal Planet. He hates it when I come and take the TV away to watch anime, but guess what: I AM THE HUMAN HERE xD! The dog is scared of his own shadow and granted, he is like 9 months old, but still, the dog needs to grew a pair, as bad as that sounds xD. Oh yah, she has a bird too xD. All it does is chirp all day, but then again, that's all normal birds do anyways and I am good at toning out sounds (I don't know if that's a good thing or bad thing). I mean, the only highlight of this (besides doing whatever I want for a week) is I went groceryshoping for the first time on my own and got what I wanted... and what did that consist of: DINO CHICKEN! Yah, I know, they are chillesh, but I love them, so I got a big box of that, some fish, and a Disorno Pizza and my favorite cereal, Honey Bunches of Oats
. I can't wait to eat them all, oh it makes me hungry just thinking about them xD!
Really, that's all I have to say. I hope you enjoy this Blog. I will probably post another one in a few days... plus, ****is getting out and I really feel like posting this now, so I will probably blog again on Wednesday, after I go to the collectables show, HOPEFULLY for the last time xD. Thanks for reading, hope you enjoy it. Please feel free to comment and chat about whatever, but until next time, See Yah Space Cowboy... (I love Bebop
)